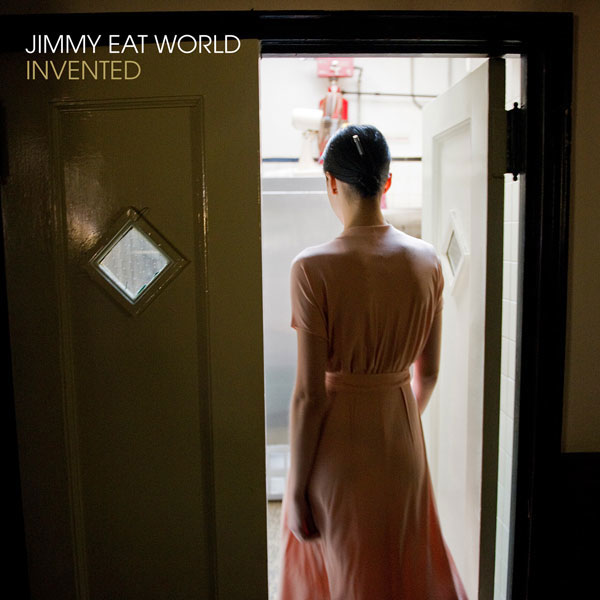 Veterans Jimmy Eat World seem to have two different styles of albums they put out. There is the darker, more emotional
Clarity
and
Futures
and there is the lighter and poppier
Bleed American
and
Chase This Light
.
Invented
falls mostly into the first category. First single "My Best Theory" is one of the "heaviest" songs that Jimmy Eat World has ever done, bringing almost ambient guitar playing to the verses before exploding out with riffs and harmonies in the chorus. "Movielike" could be a for-sure top 40 hit with its extremely smooth production and the simple, catchy hook. However, the ballads at the end of the album are definitely the strength of
Invented
. "Cut" is the first, singing from the female's point of view of a relationship with acoustic verses and huge choruses. The title track is a seven minute epic containing the best lyrics on the record and vocalist Jim Atkins singing fairly stripped done from Jimmy Eat World's usual vocal style. Female harmonies add to the emotional impact of the song, and the climax where the song simply blows up both vocally and instrumentally is possibly the best moment of the album. "Mixtape" simply adds to Jimmy Eat World's long time reliance on the excellent closer of an album, a song worthy of being in the same sentence as "Goodbye Sky Harbor", "Dizzy", "23", and "My Sundown". Jimmy Eat World consistently makes strong albums, and although
Invented
is nothing new or groundbreaking, it's more proof that Jimmy Eat World is one of the best artists out there. The band's been making albums for over ten years now, and there seems to be no end in sight. Listen to Jimmy Eat World on Myspace
here
.