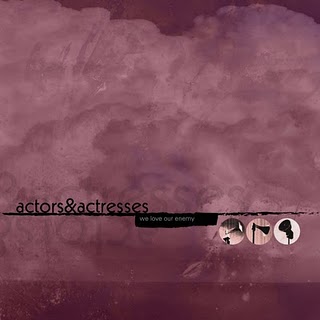 Judging by how well it's bands are coming along, the Mylene Sheath will have a successful year - especially in part of the re-release from Actors & Actresses. The previous, seemingly-unappreciated release, We Love Our Enemy, is being remastered in every way, shape, and form in order to give it the spark that it failed to attract before, and to draw more people into the heavy post-rock / shoegaze sound that A&A does so well. It's amazing to hear the depth and complexity that is portrayed on a first release like this, with incredible transitions between what is essentially audio anarchy, to a simple, delicate, tranquil melody; the band shows they hold full control over any progression in their songs, and the entire EP is an awe-inspiring harbinger of pure post-rock.
We Love Our Enemy will be released on June 14th, on
The Mylene Sheath
, and you can stream some free tracks
here
.