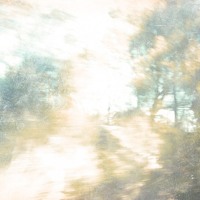 The
last album I listened to by Álfheimr
was released around the same time I started writing at MuzikDizcovery, and Madison Asche has increased his musical repertoire greatly since the last time I looked. Since the first quarter of 2011, the solo project has released two full-length records, two EPs, at least three singles, and a B-sides set, all of which are absolute stylistic advances on top of what Álfheimr already had to present. They seem to be inspired by different things as well - while
What Allows Us To Endure
is centered on the traditional post-rock sound,
Here
feels as though it was written with minimalist folk in mind, and Asche took and ran with it, and it sounds incredible. If post-rock / folk became the new norm, I'd be fine with it, if tracks like "Sleep" were prominently featured. The mix between so many acoustic bells and strings combined with just a small number of electronic effects to enhance the song's atmosphere is just about perfect. New tracks are slowly being released through
SoundCloud
, so watch for song releases in the near future. Additionally, the entire Álfheimr discography is available to stream and download for free on the
Bandcamp page
, so definitely take a look and check out how far the project has come.