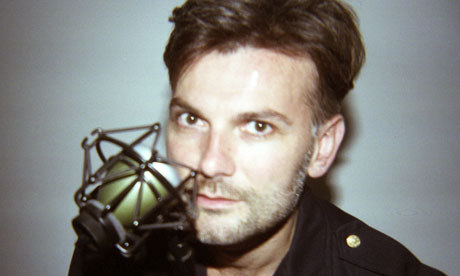 It is tough to describe Porcelain Raft's sound without sounding insanely hyperbolic or at least borderline high. That is why even though I have started a review for
Strange Weekend
about 12 times since the albums release in late January, I have never been able to write a complete review for the album. The album combines everything we love about aesthetic and atmospheric indie pop: "Drifting In and Out" combines the spaced out and dissident sounds of The xx and MGMT, "Shapeless & Gone" sounds like a weird combination of a 1990's electronica song with a sappy Coldplay acoustic song, "Is It Too Deep For You?" sounds like a structured and catchy version of one of
The King of Limbs
remixes, "Backwords" is the modern day indie ballad: it is something you can cry and dance to, it is something you can trip out to and sleep to, and it is something you can you can enjoy without feeling guilty, "Unless You Speak From The Heart" sounds more hip hop and jazzy than indie, and "The Way In" is the band showing vulnerability and simplicity for the first time on the ten track album.
Porcelain Raft has a sound that is both promising and perplexing, game changing and gregarious, simplistic and complicated, and futuristic yet a throwback. It is fitting that the album is called
Strange Weekend
because at the end of the album you end up knowing you experienced something brilliant, confusing, important, sincere, and even romantic. Yet like a
Strange Weekend,
the only thing you take away from it is that it happened. Maybe on Porcelain Raft's next album I will finally know what that happening means.
Facebook