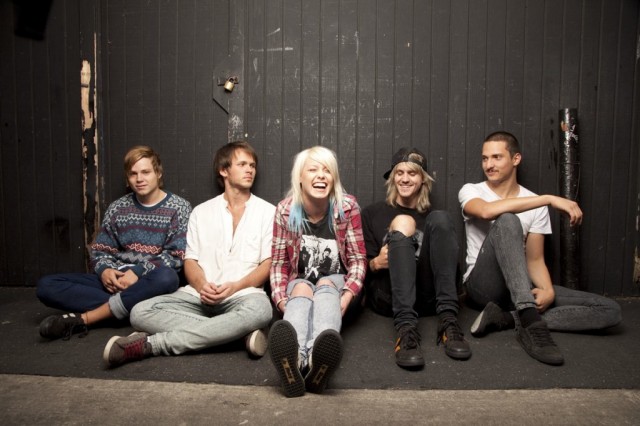 I should probably dislike "Breakdown." On first listen, this was certainly true - I despised the new hyper-poppy edge Tonight Alive displayed, I didn't enjoy lead singer Jenna McDougall's lower voice, and I thought the appearance of Good Charlotte's Benji Madden detracted greatly from the song. However, I found myself coming back to the song over and over again. Now, I realize it's mostly a logical progression from the excellent pop-punk record
What Are You So Scared Of?
. The band is embracing its infectious edge, and they're harnessing the power of the quasi-mindless distorted guitars in a slightly different (but not worse) way than their previous outing. As time went on, McDougall revealed herself to me as the bubbly, charismatic lead singer I once knew her as, and the rest of the band fit snugly behind her voice, skilled if not overly impressive. What's more, I actually began to enjoy the slight shift in the band's sound, as the move even closer to Paramore's looming and omnipresent sound sounded a hell of a lot better than I once thought on subsequent plays. Madden even fit well into the song, something I never would have thought possible. "Breakdown" sets the stage nicely for the band's upcoming album
The Other Side
, to be released September 6, and if the album is anywhere close to the song it's sure to be a winner.
Facebook
/
Twitter