Key Release: Leviathan (2004)
Mastodon
From its thunderous debut Remission through 2009's psychedelic journey Crack the Skye, Mastodon has reinvented itself with each of five stellar LP's. The band's most recent effort, The Hunter, netted it a second Grammy Nomination and "Album of the Year" awards from prominent magazines Kerrang, Metal Hammer, Rock Sound, Classic Rock, and The Times.
Key Release: Blue Record (2009)
Baroness
Baroness' breakthrough effort Blue Record is about as rough and tumble as they come – think halfway between Metallica and the Allman Brothers – but the quartet showed its more pastoral side with last year's double-album Yellow and Green. A nightmarish bus crash last August forced a hiatus, but Baroness is back in the saddle for 2013.
Key Release: Static Tensions (2009)
Kylesa
Walking a hazy line between sludge metal and psychedelic rock, Kylesa finally reached the mainstream with its fifth album, 2010's Spiral Shadow. The band's double-drummer attack gives songs a panoramic paranoia, while second vocalist Laura Pleasants lends tracks like "Tired Climb" a mournful, melodic touch.
Key Release: Set the Dial (2011)
Black Tusk
Despite playing second fiddle to Baroness for much of its career, Black Tusk is creating a name in metal circles by adding a hardcore edge to its brand of stoner metal. 2011's Set the Dial broke new artistic ground for the power trio, shunning traditional structures for intense and unpredictable journeys much bigger than its 34-minute run time.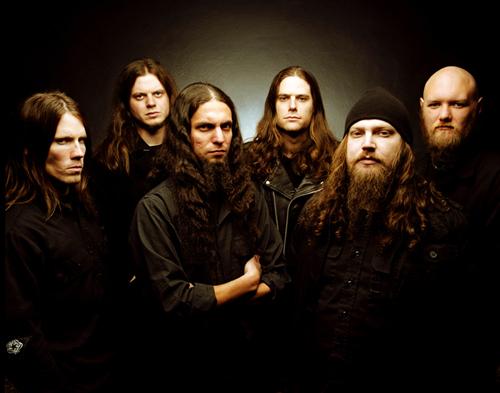 Key Release:

D

åå

th (2010)
Never afraid to experiment, D
åå
th is known for infusing death metal with industrial, old-school thrash, grunge, and even jazz. Toning down the electronic gimmicks for its most recent self-titled album, the band seems to be maturing with time and could be on the brink of something big if it can take the next step with its ever-evolving sound.
Metal Scenes is a weekly column highlighting prominent metal acts from the same city or area. Next week's scene will be Los Angeles, California.