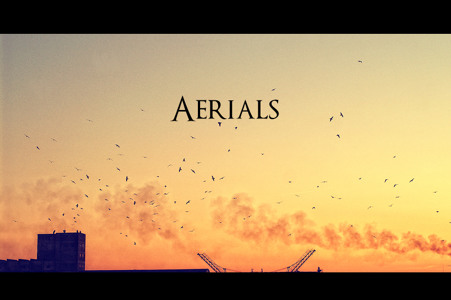 I know I've covered the band before, but Aerials just keeps popping up with more and more material. Christoffer Franzén is Aerials, a one man post-rock project based in Gothenburg, Sweden, and he tends to be fairly back and forth with his releases, as well as his release dates, doing a lot of promotional free streams for limited periods of time, which really helps him garner a lot of interest in the band. The latest song he's put up is called "Reanimation," a very cinematic, heavenly sounding track that combines the brightest and best tracks of the post-rock world into a song that puts the listener in the clouds, floating alongside their fluffy white majesty, looking down over reflective lakes and lush, green mountains. It's a beautiful place that only Aerials can truly bring you to, and Franzén does it perfectly.
Keep an eye out for new Aerials songs on his
SoundCloud
, as well as his
Facebook
for song and album news! You can also find much of Aerials' previous work on the SoundCloud page, so take a look at that too, since it's all free streaming.