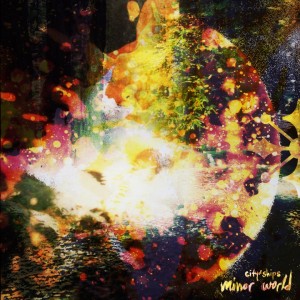 A much awaited sophomore release is coming in hot from City of Ships, a Los Angeles-centralized avant-rock trio that came to fame with a critically-acclaimed debut,
Look What God Did To Us.
On the new release,
Minor World
, we can expect as much creativity as the debut, with a triple dose of experimentation. The band met with producer Andrew Schneider, who also worked with Rosetta and Pelican, and used a veritable armada of different amps, mics, guitars, and even drum tones "in order to highlight the individuality of each track". And with the premiere of "Low Countries" streaming online, anyone would say the band has a hard time disappointing fans, absolutely keeping an ethereal, impassioned sound throughout the four-minute epic. Post-metal and art-rock fans rejoice, for City of Ships is coming back, and they're coming back hard. The album will not disappoint.
You can download and listen to "Low Countries"
here
, and
Minor World
hits stores on July 19th.