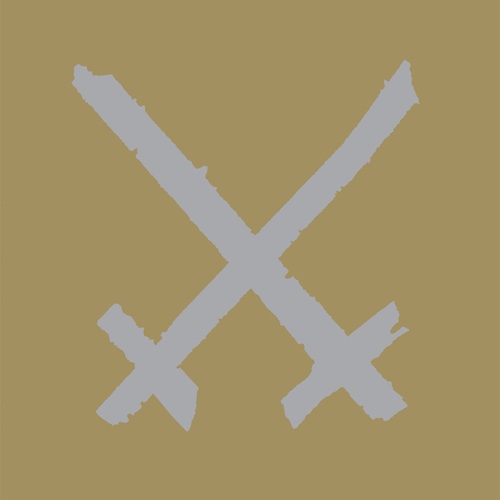 Album Rating: B-
Violent, graphic, and unsettling; these are words that come to mind when the final track ends on Xiu Xiu's latest album,
Angel Guts: Red Classroom
. The band's new material, out now on Polyvinyl Records, focuses on a recent relocation to a dangerous, gang-ridden section of Los Angeles. Frontman Jamie Stewart has always been one for the dramatic and unrestrained, but on
Angel Guts
, he traverses into a whole new territory from where he used to roam.
Past Xiu Xiu albums have covered some very sensitive topics, ranging from abortion, molestation, suicide, to simple heartbreak. Where
Angel Guts
steps itself up, is in that every song goes into violent, almost gruesome nature. Descriptions of gang murder, rape, and sex are abundant throughout the albums 13 tracks, and never allow one to fully be at ease while listening.
The band's style has changed over the years, as have their members; all revolving around Stewart as the brainchild of the project. While past efforts have been laced with tingling electronics and strumming guitars over blippy drums,
Angel Guts
focuses its entirety around old-school synthesizers. No guitars are to be found on the entire record. This somewhat large change in stylization goes on the hurt the album, and eventually ends up becoming a tad bit droning. Xiu Xiu's electronics have always been stimulating but some tracks on
Angel Guts
start and remain purely monotone. Stewart's vocalizations have also been toned down. His howling and yelling is found more here to be whispers and eerie toneless phrasing. On some tracks, it fits, but on others it makes you beg for something with more dynamic.
The first single, "Stupid In The Dark," could have easily fit on 2011's
Always
, but is by far the most accessible track on
Angel Guts
and that's saying something for a band that is not very accessible. Songs such as "Black Dick," and "Cinthya's Unisex" do standout as the better of the bunch, and it's because they have the previously aforementioned dynamics that are lacking from most of the tracks. The pleading "no no no no no no no no," on "Cinthya's Unisex" is haunting and disturbing and is fitting for a Xiu Xiu song, and could've lead the band into more experimental territory, but it seems like they restrained themselves on most tracks.
Sensitive subject matter may be at fault for a less than substantial Xiu Xiu album, but Jamie Stewart will always be progressing and expressing himself. Maybe sometimes it's just different than others.
Website
Merch
Track list:
1. Angel Guts:
2. Archie Fades
3. Stupid In The Dark
4. Lawerence Liquors
4. Black Dick
5. New Life Immigration
6. El Naco
7. Adult Friends
8. The Silver Platter
9. Bitter Melon
10. A Knife In The Sun
11. Cinthya's Unisex
12. Botanica de Los Angeles
13. :Red Classroom